LivCo Walls
Nine Murals. Nine Villages. Nine Festivals.
The first-ever county-wide mural festival hosted in New York State will be happening in Livingston County this July. The LivCo Walls Mural Festival will welcome nine international artists to paint large-scale murals in each of the nine villages of Livingston County.
The nine villages of Livingston County are: Avon, Caledonia, Dansville, Geneseo, Leicester, Lima, Livonia, Mount Morris and Nunda. Each community has a charming downtown district where the mural will be located. These downtowns are pedestrian friendly and easy to navigate and each is lined with historic sites, small shops, and eateries.
Watch the artists paint throughout the month, meet each artist at a local artist talk, and join us for the final unveiling of each mural over the course of three weekends at festivals featuring dedication ceremonies, art activities for families, food, craft beverages, art demonstrations, live music and performances, and so much more in each village.
View the complete LivCo Walls Guide below or download it for later here.
Saturday, July 23rd
On Main Street and Federal Street from 11am to 6pm
Mural Dedication Ceremony at 1pm
Muralist Talk on Friday, July 22nd at 6pm // Zeppo's Creekside Creamery
Schedule of Events
Enjoy an afternoon visiting the shops of Mount Morris, as well as food trucks, sidewalk sales, live music, local artist demonstrations, and kids activities.
11am to 3pm
Live Demonstrations — Chain saw carving demonstration by James Link and copper enameling demonstration by Pam Hill
11am to 4pm
Children's Activities — Rock painting, art projects for kids, and Alicia Hubbard on guitar at the Mount Morris Library
11am to 6pm
Sidewalk Sales — Shop on Main Street at businesses hosting sidewalk sales
Artisan Alley — Come explore the new Artisan Alley with artist displays by Leah's Creations, Melina Rolison mixed media, and Thomas Cote Photography
2pm to 6pm
Food Truck Rodeo — Kicking Concessions, Good Eats BBQ, Honky Donkey Grill
Live Music — Exit 13 performing under tent in parking lot of Zeppo's Creekside Creamery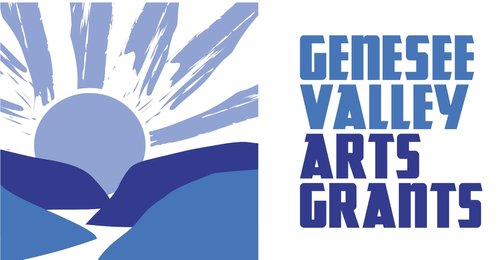 This project is made possible with funds from the Statewide Community Regrants Program, a regrant program of the New York State Council on the Arts with the support of The Office of the Governor and the New York State Legislature and administered by the Genesee Valley Council on the Arts.
View all Events
View all July Events